Home
Details

Category: News
                                                                    RIP Colin McClements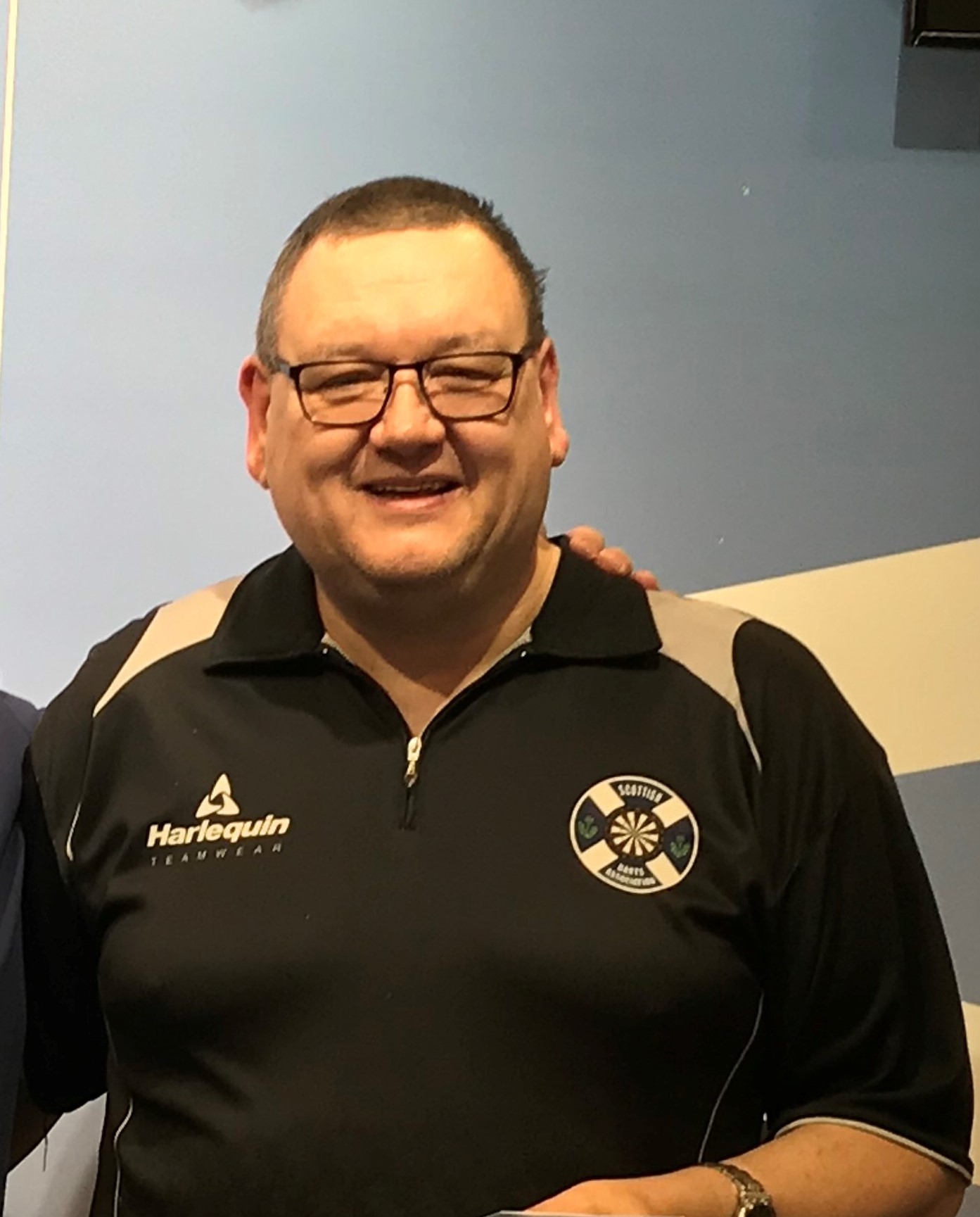 Today Scotland has received the sad news that our friend and colleague Colin McClements has passed away. Colin was a truly lovely person, he was an integral and irreplaceable part of Scottish Darts, one of the unsung heroes of our Association, who behind the scenes set up the venues with our small group, was available for all the jobs that needed to be done during the duration of the events.
All this apart Willie, John, myself, and the other officials had so much fun and banter with Colin in the days of event preparation and shared lots of evenings together at the bar after the day's work had finished, sharing darts and family stories, just so much fun.
And on behalf of Scottish Darts, we would like to send our condolences to the family of Colin McClements.
Cliff Murray
General Secretary Scottish Darts.
Details

Category: News
Welsh Classic 2021 & Welsh Open 2021
Thursday 21st October - Monday 25th October 2021
Full information Poster Click Here
Online entry is now OPEN!

**ONLINE ENTRIES CLOSE ON MONDAY 11TH OCTOBER 2021***
BOOK YOUR ACCOMMODATION NOW!
PONTINS RESERVATIONS NOW AVAILABLE BY CALLING THE MAIN RESERVATION NUMBER (0871 474 0009 ) 
YOU CAN BOOK 4 NIGHTS FROM THURSDAY or 3 NIGHTS FROM FRIDAY  - QUOTING  DARTPR
PONTINS ONLINE BOOKING FOR THE EVENT WILL BE AVAILABLE SOON AS WELL ON WWW.PONTINS.COM
Linen is included for guests in Club Accommodation, for anyone booking classic or popular they can choose to add Linen or bring there own.
Details

Category: News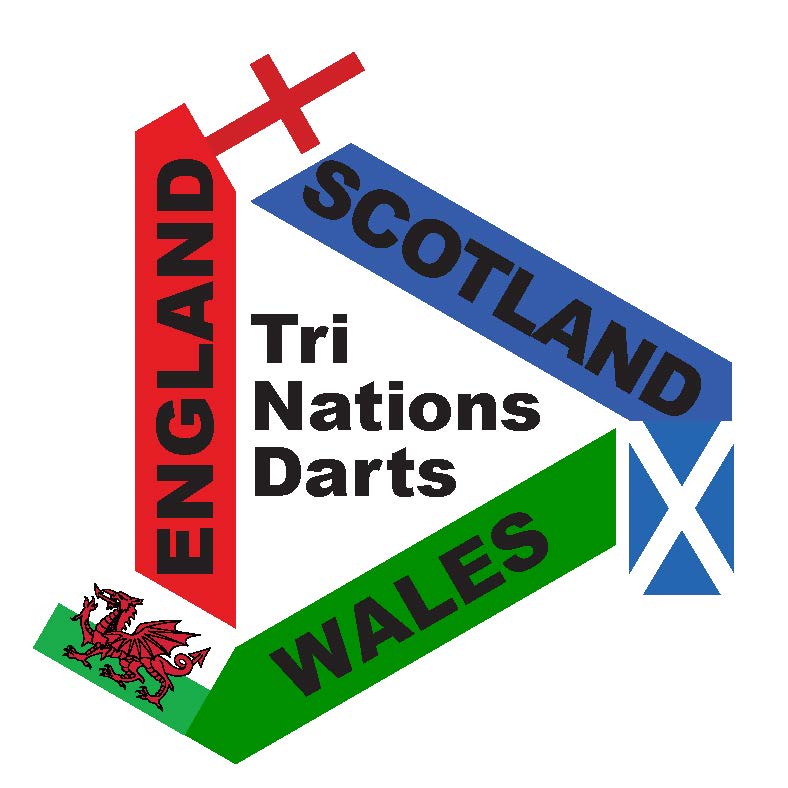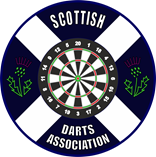 The Scottish Darts Association are delighted to be involved with the return of the British Open and British Classic darts tournament to Bridlington in 2021. The three-day event organised by Tri-Nations Darts will be held at Bridlington Spa from Friday 15 to Sunday 17 October 2021.

The tournaments have been recognised by the World Darts Federation; the British Open will be a Gold Event with prize money of at least EUR17,000 and the Winner, Runner Up and Semi-Finalists will be awarded an automatic place in the WDF World Masters and the Winner being awarded a place in the WDF World Championships.
The British Classic will be a Silver event with prize money of at least EUR7,000 and the Winner and Runner Up will be awarded places in the WDF World Masters, and ranking points will be awarded to all events in the usual manner.

Times subject to change - please check nearer to the event.
 
Tri-Nations: British Open - Mens and Ladies Pairs      Friday 15th October 2021
Tri-Nations: British Classic Qualifiers & British Open Darts Youth Competition      Saturday 16th October 2021
Tri-Nations: British Open Darts Qualifiers & all stage Finals of Classic & Open      Sunday 17th October 2021
Entries are open @ https://www.trientry.uk/
Details

Category: News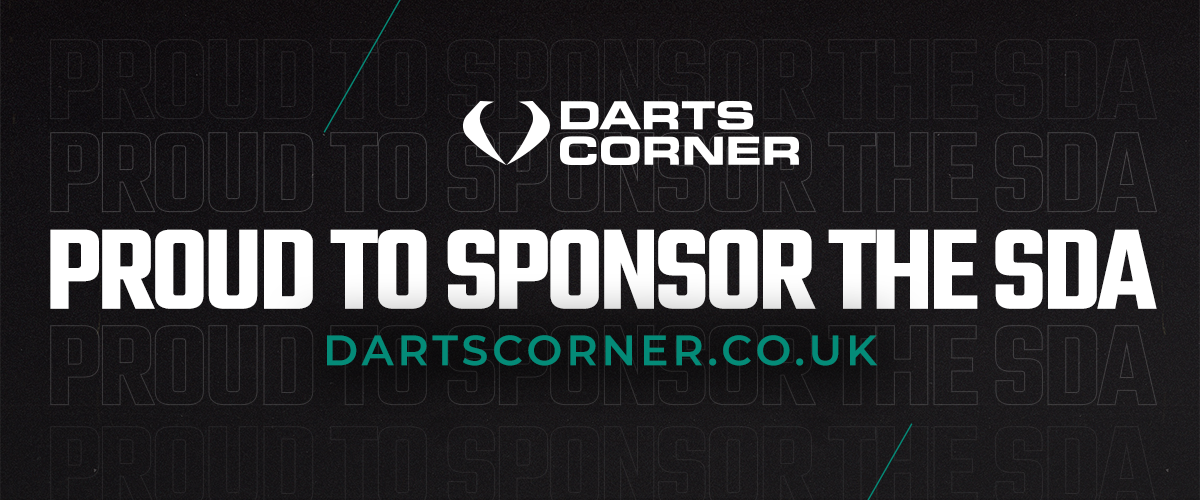 The Scottish Darts Association (SDA) are delighted to announce they have agreed a long-term sponsorship deal with Darts Corner; the world's number one online retailer for darts products.
SDA Chairman, John Smith, explains "It's really key to the success of the SDA that we have a headline sponsor that we can work with closely and grow grass-root darts throughout Scotland.
Darts Corner have committed to a mixture of support, help and advice which will help us achieve our goals and ensure an exciting future for Scottish Darts. Our partnership with Darts Corner will assist the development of Scottish Youth darts and both Scottish County and Scottish International Darts.
Hopefully soon we will all be back playing darts together, and after such a long break I'm sure that all the players competing in Scotland will be thankful for this sponsorship.  We're eager to see what we will be able to achieve for the players in the next few years, and we look forward to working with all the Darts Corner Team."
Darts Corner CEO, Wayne Taylor, adds "At Darts Corner we are incredibly passionate about every aspect of darts. I strongly believe in growing this fantastic sport at every level of the game in every way possible. After the challenges of the past year, it seemed the perfect time to give something back to the darts community and demonstrate our support and thanks to all the Scottish darts enthusiasts that have supported Darts Corner over the last 15 years.
With many options open to them, I am thrilled that the SDA have chosen to partner with Darts Corner.  I believe that we will work together to grow the game that we all love, and I look forward to pursuing the new opportunities that this presents for us all."