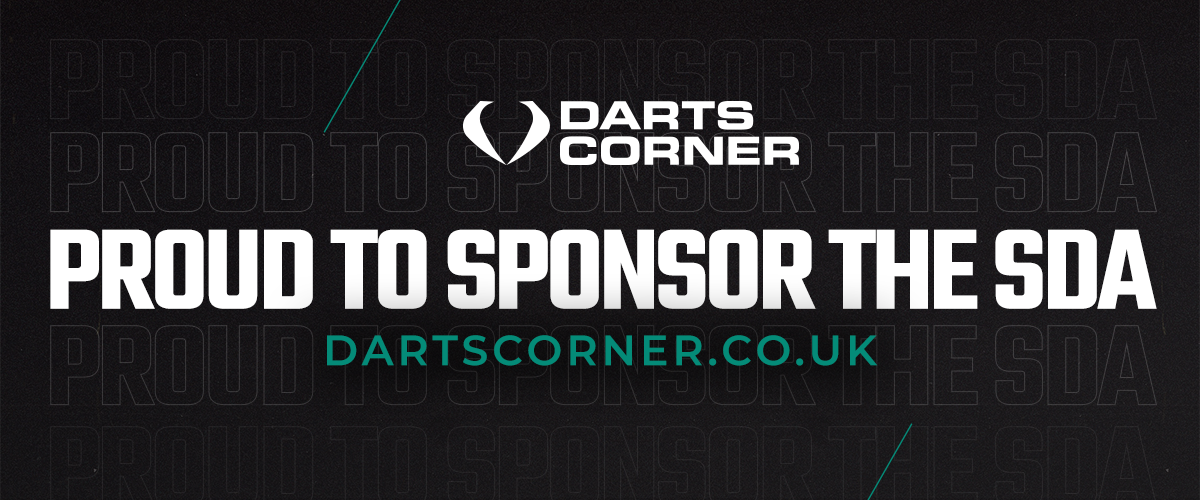 The Scottish Darts Association (SDA) are delighted to announce they have agreed a long-term sponsorship deal with Darts Corner; the world's number one online retailer for darts products.
SDA Chairman, John Smith, explains "It's really key to the success of the SDA that we have a headline sponsor that we can work with closely and grow grass-root darts throughout Scotland.
Darts Corner have committed to a mixture of support, help and advice which will help us achieve our goals and ensure an exciting future for Scottish Darts. Our partnership with Darts Corner will assist the development of Scottish Youth darts and both Scottish County and Scottish International Darts.
Hopefully soon we will all be back playing darts together, and after such a long break I'm sure that all the players competing in Scotland will be thankful for this sponsorship.  We're eager to see what we will be able to achieve for the players in the next few years, and we look forward to working with all the Darts Corner Team."
Darts Corner CEO, Wayne Taylor, adds "At Darts Corner we are incredibly passionate about every aspect of darts. I strongly believe in growing this fantastic sport at every level of the game in every way possible. After the challenges of the past year, it seemed the perfect time to give something back to the darts community and demonstrate our support and thanks to all the Scottish darts enthusiasts that have supported Darts Corner over the last 15 years.
With many options open to them, I am thrilled that the SDA have chosen to partner with Darts Corner.  I believe that we will work together to grow the game that we all love, and I look forward to pursuing the new opportunities that this presents for us all."